Worship Opportunities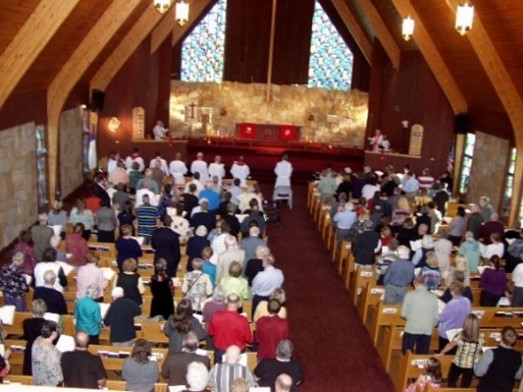 Traditional Worship Service is held every Sunday morning at 9:30 a.m.
The service is very conversational in nature where both God (through the pastor) and the people speak, using the words that God himself gives. Much of our worship service is simply verses of God's Word spoken from God, or to God. ... Another part of Lutheran worship is hymns that are sung.
---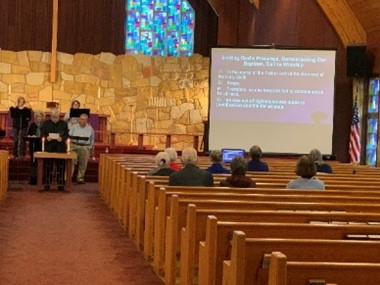 Blended Worship Service is held every Sunday morning at 11:15 a.m.
The service is led by a praise team and the songs and liturgy are shown on monitors mounted on the walls of the sanctuary, as well as being printed in bulletin format. While doctrinally still Lutheran in nature, this service is less formally-structured than our traditional service.
---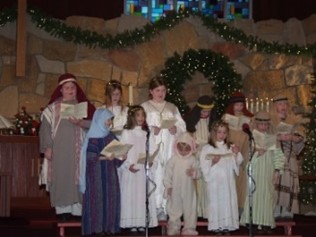 Special Worship Services are held throughout the year, especially during the Lent and Advent Seasons. Please check the website calendar for the latest details.
---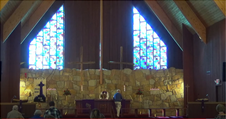 Live Streaming Worship Service
At times some members are not able to attend a worship service due to illness, travel, etc. Please contact Pastor to be put a list that will provide the link to the service and a copy of the bulletin.

---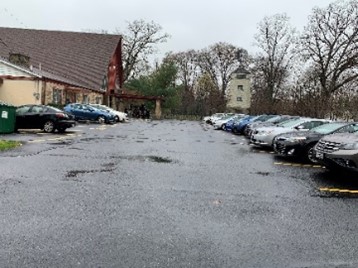 Drive-in Worship Service
During the pandemic, our services have been broadcast on the radio channel
99.9 FM. You can sit in your own car and participate in the service. During communion Sundays, communion is brought outside to your car.
---

Lutheran Church Missouri Synod
Physical Address:
8125 Mentor Ave.
Mentor, OH 44060